The Top 10 Design Tips You Need To Know If You Want To Sell Your Home ASAP
Whether you are a first timer in home selling or not, you may have already known how stiff the competition is when it comes to real estate selling. Unless you are selling a celebrity home at a reasonable price, you are most likely gonna have to endure the stress that the majority of home sellers endure.
Home selling stress isn't exactly a bad thing, it's better described as a natural thing. Besides, any job is tiring and stressful if you don't know what you are doing and if you whine without hard work. If you want to make your selling go smoothly, you gotta have to think ahead and plan your moves. This isn't only to speed up the selling process, this also steers you away from meeting problems that you do not have immediate solutions to. It's always better to think outside the box and be able to recognize issues before they arise.
If you want to compete with other sellers, you can give focus on something that other sellers do not give focus to, and something that you can adjust anytime – your home's design and curb appeal. Yes, it's best to market your property at every other aspect too, like  its investment value, community, and neighborhood, but you have probably already heard a lot of tips about that.  This is why, if you want to go beyond the usual marketing strategies, you may wanna focus on your home's physical attractiveness as well. It may cost some cash, but it may be worth it if you wanna sell quickly. Also, if you're creative enough, you can always find cheaper ways to do things.
Here is our TOP 10 home design tips you need to hear about before you put that home on the market:
1.Go For A Neutral Wall Color.
The best way to target as many potential buyers as possible is to go neutral color-wise. Neutral colors are easier to design when the new owner takes over the place. It's okay to go vibrant or get a specific wall color, but it may not attract prospects who aren't fans of your chosen colors. If you want to target a specific client, then that would be okay. Otherwise, it's better to go neutral. You can go for black, white, or cream.
2. 

Accent It Up.

One other reason why a neutral wall color is a good idea is because it is easier to accent up. Once you have set the color of your home's interior, you can add a color or texture accent to make the home look extra appealing. You can choose a color that would blend well with your walls and pick that color for your curtains, mats, carpets, or even lamps. You can base your accent on your living room sofa too since it's more difficult to change your sofa than to adjust from it. Instead of a color accent, you can also go for a texture accent to give your home a different but trendy look.
3. Don't Miss The Window Frames.
Window frames are often taken for granted when cleaning up and beautifying a home. Many times, potential buyers also neglect this part, but once they take notice of your window frames, it can actually make or break their attraction to the home. Window frames usually could use some freshening up. If you miss cleaning it or changing it up, it could be full of dust that has accumulated over time. But if you give it attention, it can impact your home's look by a lot.
4. Never Neglect The Home's Front.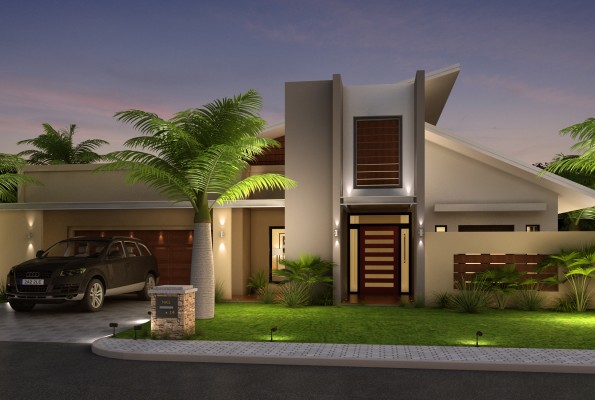 Let's not forget that the home's front appearance is the first thing that prospect buyers see. If you want each of the potential buyer to proceed with considering your home, make sure that you do not lose them right before they even enter your property. Fix what's broken and clean what's dirty. Home exterior may require more money if you want to totally beautify it, so if you aren't willing to drop a lot of cash, you can always just opt for repairs and cleaning up.
5. Freshen Up The Kitchen.
The kitchen is arguably the most important part of the house. If you want people to seriously consider your home, you might as well give the kitchen the larger part of your attention. Check the cabinets if the work properly. Clean everything up and make the tiles squeaky clean. Make sure that there are no molds forming up. See to it that your countertop is as sturdy as possible and do not forget to organize all the kitchen stuff too.
6. Check The Lights If They Need To Be Changed.
As for the lights, just check if they are still clean and fully functional. If your lights are no longer performing well, it's better to change them. Getting new lights will make your home look brighter and more appealing.
7. Do Not Miss The Garden.
If you want to appeal to garden enthusiasts, it's great to fix your garden too. You do not have to go all the way, putting hanging plants all over the place. Just have a simple garden that enthusiasts can continue to work on. Having a garden won't only be attractive to garden lovers, it will give each potential buyer a fresh feeling as well once they enter your property.
8. Backyards Deserve Attention Too.
Many families value backyards as much as they value all the other parts of their home. It is where some play games occur and it's also where others go to grab some fresh air. You do not necessarily need to add some important or expensive thing to the backyard as long as you make sure that you cleaned it up.
9. Have An Extra Room? Make Something Out Of It!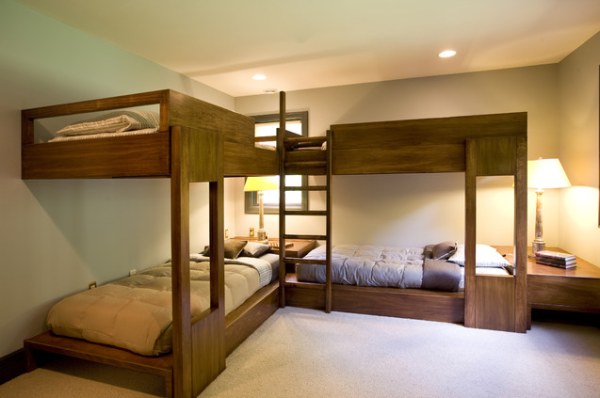 If you have an extra room at home, you can create something out of it to act as a key selling point. May it be a home office, a library, or a media room, having a function room at home would surely attract many buyers. Choose the smallest room in your house and turn it into something other than a bedroom. It doesn't have to cost you money, but it will most likely cost you some time to transfer some stuff in there.10
10

. If You Can, Get An Additional Selling Feature.

If you're willing to spend, you can also choose to buy or leave something in your home that will act as a key selling feature as you market the home to buyers. It can be an appliance, a furniture, or anything that people probably want but do not buy. It could be a thread mill, a bedroom fridge, or anything that people would surely want for themselves. iSellproperties